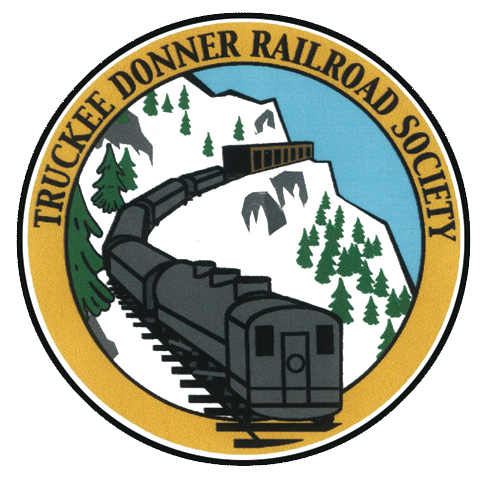 Trestle Tours
Trestle Tours are guided, self driven tours of old railroad lines of the area. See old grade, ties, rail, logging camp sites, and even trestles! At each stop, the significance of the railroad its history is discussed. At some stops, there are short hikes along old grade. Exploration is encouraged! Mostly it is an enjoyable few hours in the beautiful Truckee area talking about whatever comes up.

North Lake Tahoe Logging Archeology Railroad Tour
Saturday October 17, 2015
Fueling the Comstock
The Comstock Lode was the largest gold and silver discovery in the world in the late 19th century. Most of the wood and water that fueled all the activity came from the eastern Sierra and Lake Tahoe Basin. Come hear about the innovations, see the remnants, and walk where these rugged people worked in the wilderness.
The outing is a carpool around eastern Lake Tahoe exploring old flumes, railroads and trestles. A truck or SUV is needed for some of the dirt roads. If you don't have one of these vehicles, don't worry. There will be people to ride with!
There are several short, easy hikes along old flume routes and railroad grade. See where the 4000-foot incline railroad took lumber up the mountain. See remnants of the bull wheel at the top of the incline railroad. The hike to the bull wheel is a good trail, about 3/4 miles long, and steep.
2015 Tour:
· October 17, 2015 9 am
· Meet at:
Incline Village & Crystal Bay Historical Society museum (same building as Starbuck's)
899 Tahoe Blvd. Incline Village, NV

Bring a sack lunch and beverage as we will picnic along the way. Also, bring light hiking shoes, jacket, hat, water and snacks. Be sure and bring a camera! The tour lasts until about 3pm. The tour is free, but any donations will be shared between the Truckee Donner Railroad Society and the Incline Village & Crystal Bay Historical Society.
C&TL&FCo
A short, easy tour all on paved roads.
Verdi Lumber
If you are an explorer, this one is for you. There is still a lot to discover for this tour. You will be taken to 2 known logging camps and 4 to 5 jumping off points to find other camps on your own. Help uncover the hidden mysteries.
Boca and Loyalton
Folow the route of the B&L. Dirt roads take us past old logging sites, mountain meadows, and beautiful views.
LTR&TCo
A short, easy tour all on paved roads.
Hobart Estates
This one starts where the HE line connected to the CP / SP in downtown Truckee. It heads north to miles of dirt roads covering the Sierra Nevada Wood & Lumber Company holdings.
2009 C&TL&FCo Tour Pictures
See previous year's pictures.
2009 Hobart Tour Pictures
See previous year's pictures.